Frequently Asked Questions
How do I sign up for Tusitawi?
Click on the yellow "sign up" button in the upper right corner of your screen.
I forgot my password. What now?
On the Tusitawi login page, click "forgot password" underneath the password box. After filling out the required information you will receive a text or email with instructions.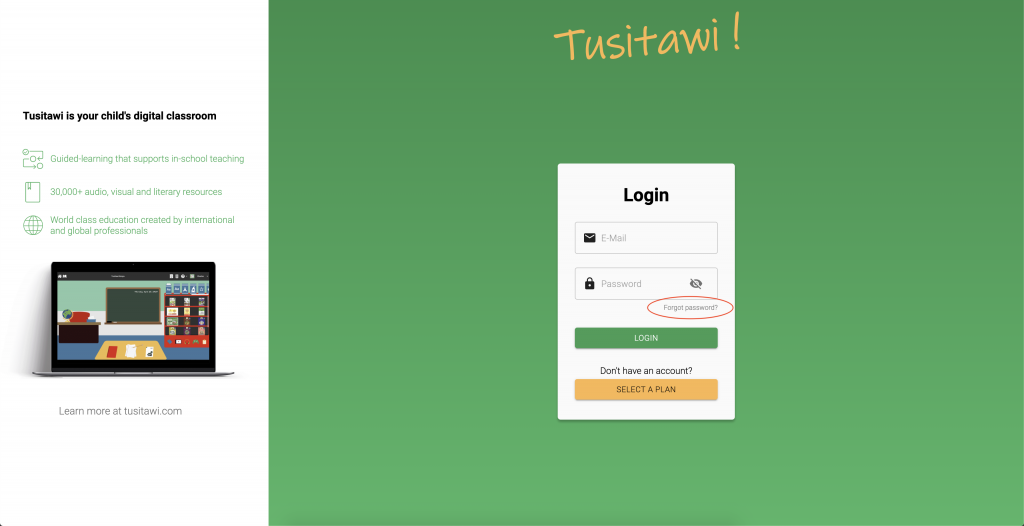 How do I learn how to use Tusitawi?
Once you log in, read the user guide found in the Help menu. Click the question mark icon on the top black bar.
Still have questions?
Our support email is: tusitawi.support@learningforhumanity.com.